Sebelum merilis debut album nya, Bleach rupanya ingin "menghangatkan" suasana dengan sajian EP berisi 4 lagu ini. Walaupun single "Ice Cold" dan "Overcast" sudah dirilis tahun 2022 kemarin, hal ini tidak menghentikan Bleach untuk menyajikan 4 lagu dengan packaging yang menarik ini. Track pembuka "Chrome" adalah track tersingkat di EP ini. Dengan hanya bermodalkan durasi 1:42 detik, Bleach mampu menyajikan sebuah track opener yang singkat namun padat. Dibuka oleh dentuman drum yang intens diiringi suara synth yang indah, basslines pun menyambut. Michael (vokal) langsung menyambut rekan-rekan nya dengan spoken words "Gotta find my way back to the cold / I see everything in chrome / Asking myself if this thing worth the pain / I see everything in chrome". MV "Chrome" pun rilis pada saat tulisan ini ditulis (15/03). Tidak salah bila mereka memilih track ini untuk memulai jumpstart menuju rilisnya full album Bleach nanti.
Track kedua adalah "Scales", sebuah track yang mungkin diperuntukkan bagi kaum Libra. Lagu alternative rock ini mungkin terinspirasi Drug Church dan Diamond Youth yang album "Don't Lose Your Cool". Menariknya, di track ini Bleach berkolaborasi dengan Andika Surya dari Collapse, sehingga cukup membawa warna lain ke lagu ini. Sebuah track yang catchy dan diakhiri oleh sajian pop jazz dreamy ala slacker rock, lagu pun kembali intens saat lirik "Leaving you is not easy" dinyanyikan. Sebuah track yang sangat fresh dan akan menjadi fan favorite di kemudian hari. "Overcast" adalah sebuah track ala tough guys HC, yang kemudian dibalut oleh riff dan vokal bernyanyi yang sedikit grungy. Dan tiba-tiba, suara perkusi pun masuk ditemani oleh basslines yang groovy dan gitar dengan wet chorus. "Iced Cold" mungkin adalah track favorit saya di mini album ini. Dibuka dengan suara flanger yang came out of nowhere, lalu tiba-tiba U-turn menjadi riff ala Nirvana era 'In Utero'. Vokal Michael tetap menjaga intensitas dan membuat lagu ini pun tetap berada di koridor hardcore yang kental. Riff gitar pun sangat solid di seluruh lagu ini, tanpa ada momen-momen yang membosankan.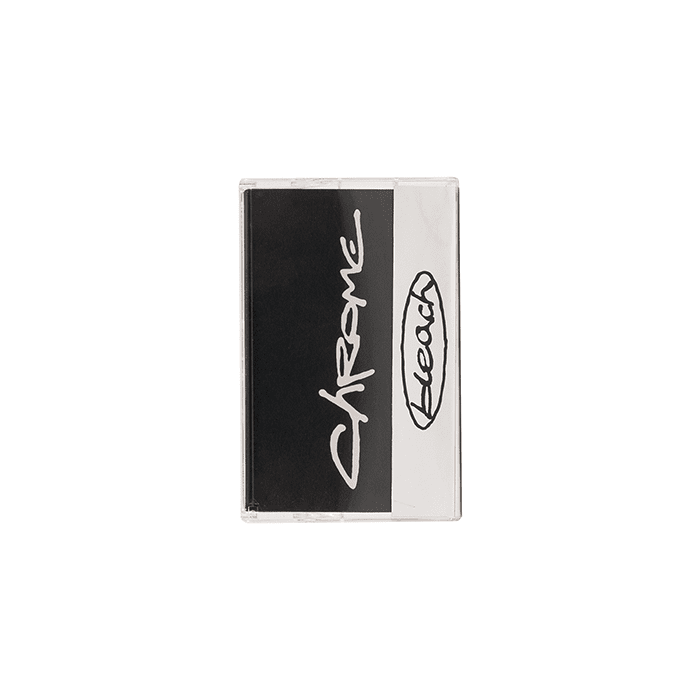 For fans of: Higher Power, Expire, Backtrack, Turnstile dan Trapped Under Ice, EP dari Bleach ini menurut saya sangat segar secara musikalitas. Can't wait to see what surprises they've got for us in the upcoming album.
Words by Aldy Kusumah