Setelah Album Hidden Agenda rilis pada 2020 silam, Pleazure and Pain terus produktif dalam meramu materi-materi baru mereka. Kali ini Greedy Dust kembali bekerja sama dengan Pleazure and Pain dalam perilisan EP pertama mereka berjudul Big Boom Bye. EP Big Boom Bye dirasa merupakan porsi ideal dari Pleazure and Pain. EP ini merupakan proses pendewasaan bagi member Pleazure and Pain untuk lebih mengenal diri karakter dan porsi yang akan mereka mainkan kedepannya.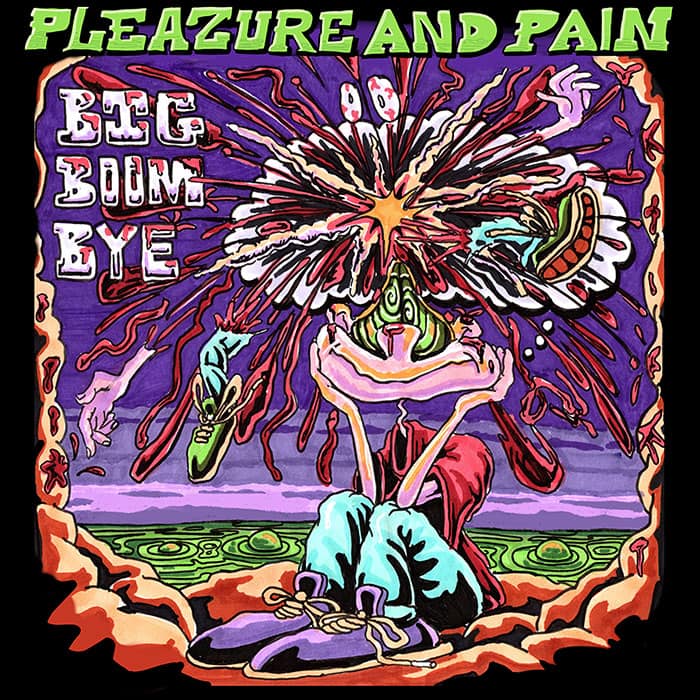 Tidak terlalu berbeda dengan materi di album Hidden Agenda, pada proses pembuatan materi di EP barunya Pleazure and Pain masih mencoba membawakan riff dan tempo yang groovy. Band-band seperti Biohazard dan Cro-mags merupakan influence tersediri untuk pembuatan EP ini. Big Boom Bye berisikan 5 lagu dengan 1 lagu cover yang merupakan lagu dari grup band legendaris asal Inggris The Stone Roses. Pada segi lirik di EP ini masih dalam bentuk amarah dan kepercayaan diri yang sedang di sidang dan di pertanyakan.
Big Boom Bye dirilis pada 4 Oktober 2022 lalu dan dapat didengarkan diplatform music seperti spotify dan bandcamp. Rencananya pada EP pertama Pleazure and Pain ini akan dirilis dalam
dua format yaitu kaset dan piringan hitam.