Untuk menyambut rilisnya debut album Pure Saturday 25 tahun lalu, Jangan Kolektif akan merilis kompilasi P.S. Our Sincere Desire: A Tribute To Pure Saturday. Pure Saturday dan jangan kolektif mengajak para teman-teman penggiat musik dari bandung untuk merayakan 25 tahun self titled album milik Pure Saturday. Dengan berbagai lagu dari berbagai album milik Pure Saturday akan di aransemen ulang dan di release di platform musik dan cetak fisik dalam format CD berkerjasama juga dengan Disaster Records, yang juga akan mendistribusikan nya pada tanggal 27 Januari 2023.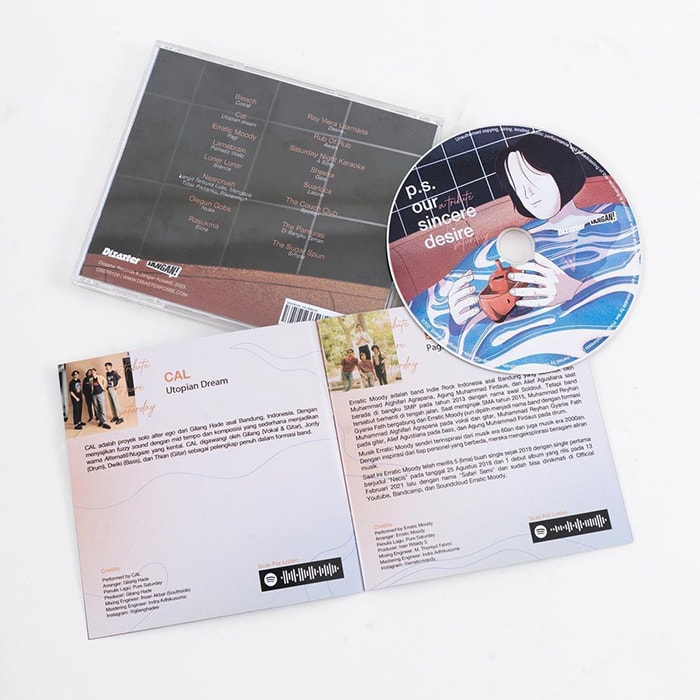 Tidak tanggung-tanggung, 16 band diajak untuk mengcover lagu-lagu PS menjadi "versi" mereka. 16 band tersebut juga cukup variatif genrenya, sebut saja Bleach , Cal, Erratic Moody, Lamebrain, Loner Lunar, Nearcrush, Olegun Gobs, Rasukma, Ray Viera Laxmana, Rub Of Rub, Sheeka, Saturday Night Karaoke, Suarloca, The Couch Club, The Panturas dan The Sugar Spun. Full artwork A tribute to pure saturday : P.S our sincere desire Ini dikerjakan oleh @wahwah.studio . Artwork ini memiliki makna dimana 'perahu otok otok yang menjadi salah satu simbol ikonik perjalanan PS. Menurut Wahwah Studio, "Perahu ini didekap oleh seorang wanita di dalam bathtub yang mengisyaratkan bahwa perjalan otok otok ini merupakan hal yang intimate dan berharga."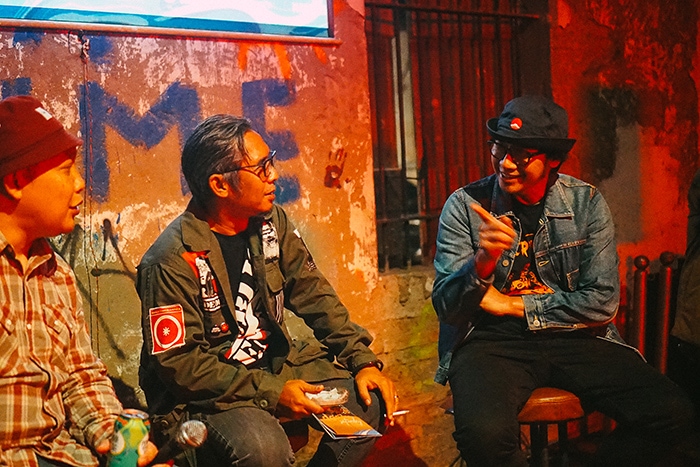 Pada hari jumat (20/01) Jangan Kolektif mengadakan hearing session di @mblocspace . Acara ini merupakan sesi dengar yang mendengarkan isi track dari kompilasi secara umum sambil membahas lagu-lagu tersebut bersama pembicara yaitu @hasiefardiasyah @dicktamimi @satria_nb . Acara ini juga akan dipandu oleh @bckwrds dari Teenage Death Star dan Irama Nusantara. Untuk hearing session di Bandung (26/01), Jangan Kolektif memilih Vandal Gigs & Bar yang berlokasi di Gudang Selatan sebagai venue. Hearing session kali ini menghadirkan pembicara Arief "Toep" Hamdani (Pure Saturday), Herry Sutresna (Grimloc Records) dan Helvi Sjarifuddin (FFWD Records), dan juga dimoderatori oleh Idhar Resmadi. Terlihat personil-personil dari beberapa band yang hadir di kompilasi ini hadir seperti Bleach,The Couch Club, Loner Lunar, Rub of Rub, The Panturas, dan Nearcrush. Acara pun dimulai dari hearing session setiap lagu yang ada di kompilasi ini dan diselingi dengan talkshow dari para pembicara yang mengundang beberapa wakil band untuk berdiskusi. Ditutup dengan karaoke session yang dipandu oleh Pure Saturday, acara hearing session ini pun berakhir seru. Bravo Jangan Kolektif, ditunggu showcase nya!
Berikut adalah tracklist dari kompilasi ini:
Bleach – Coklat
Cal – Utopian Dream
Erratic Moody – Pagi
Lamebrain – Pathetic Waltz
Loner Lunar – Silence
Nearcrush – Langit Terbuka Luas, Mengapa Tidak Pikiranku? Pikiranmu?
Olegun Gobs – Nyala
Rasukma – Elora
Ray Viera Laxmana – Desire
Rub Of Rub – Awan
Sheeka – Gala
Saturday Night Karaoke – A Song
Suarloca – Labirin
The Couch Club – Spoken
The Panturas – Bangku Taman
The Sugar Spun – Simple
Photos by Jangan Kolektif