Greedy Dust Records Kembali merilis salah satu rilisan paling berbahaya tahun ini. Kali ini adalah EP terbaru dari No One Cares (Medan) yang berhasil disepakati untuk dirilis bersama. Greedy Dust akan merilis mini album terbaru dari NOC yang berjudul "Return to Sender".
Rilisnya Return to Sender menjadi suatu momentum besar bagi No One Cares, pasalnya unit crossover hardcore yang telah berdiri sejak 2009 ini telah lama tidak produktif. Seblumnya, band yang digawangi oleh Ito (vocal), Aji (gitar), Richard (gitar), Fincent (Bass), dan Nanda (drum) ini telah merilis This Is Curse (2011) dan Serpent Soul (2014).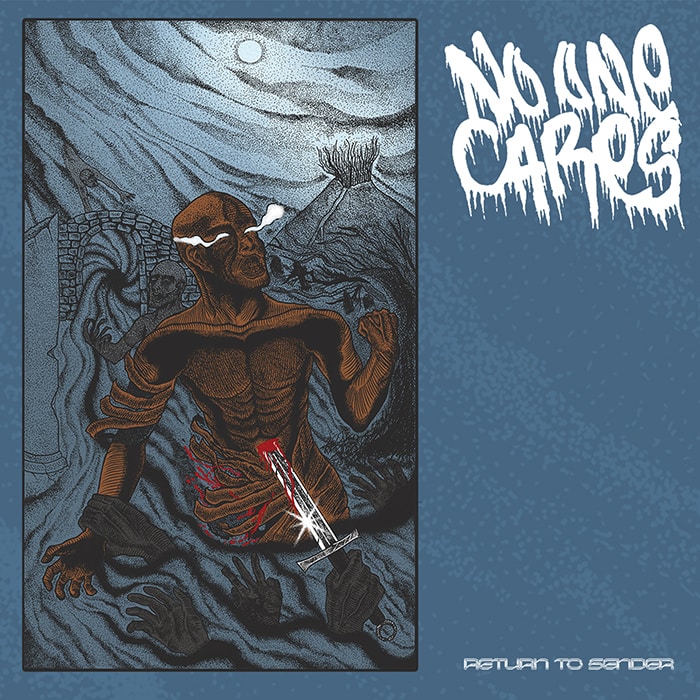 Sekilas materi di Return to Sender seperti mencampurkan elemen-elemen yang ada di Age Of Quarrel dari Cro-Mags dengan Sabbath Bloody Sabbath milik Black Sabbath. No One Cares lewat rilisan terbarunya dapat dikelompokan dengan band-band pencampur hardcore dan metal seperti Power Trip, Iron Age, hingga War Hungry. Untuk pengerjaan cover album, No One Cares dibantu oleh Mughni, seorang artwoker asal Medan.

EP "Return to Sender" dari No One Cares telah dirilis pada tanggal 9 Agustus 2022 dan tersedia di bandcamp dan platform Spotify. EP ini akan dirilis dalam bentuk kaset dengan jumlah yang terbatas. Kalian dapat mendengarkan Return to Sender dari No One Cares dengan membeli rilisan fisik di toko-toko musik terdekat, serta membeli format digitalnya.