Dua dekade telah dilewati oleh Arena menghadapi berbagai pergantian trend di dunia retail pakaian khususnya distribution store brand-brand pakaian lokal di Bandung atau Indonesia. Arena mungkin menjadi satu-satunya distro yang dapat bertahan selama 20 tahun.
Untuk merayakan eksistensinya, Arena Experience mengganti logonya dengan mengedepankan penggunaan warna dan tipografi. Logo Arena yang dibuat oleh Hery Sutresna a.k.a Morgue Vanguard (Bars of Death, Birds of the Coming Storm) dari Typoworkspace studio ini mencerminkan kepribadian akan cerita di balik bisnis atau merek lebih personal, lebih mudah diingat, dan lebih bermakna bagi audiens. Hal tersebut sesuai dengan kebutuhan Arena Experience yang mencerminkan nilai-nilai kami, kegembiraan dan wadah untuk setiap komunitas dan brand-brand yang ada di Kota Bandung dan sekitarnya.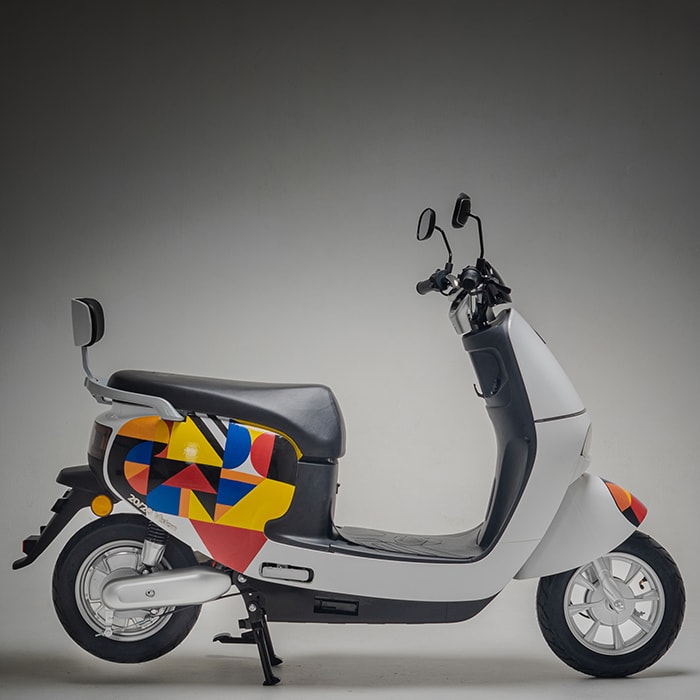 Selain itu, Arena Experience juga akan mengundi sebuah motor listrik dengan detailing yang dilukis oleh Irvine. Caranya gampang, cukup berbelanja langsung ke Arena Xprnc Store dengan nominal min 500rb lalu isi formulir pengundiannya. Siapa tau kamu yang beruntung menjadi satu-satunya orang yang mempunyai  motor listrik custom dari Arena Experience yang dilukis oleh Irvine.